We offer you service at the highest level
Our Services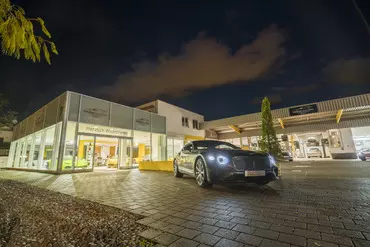 Get your dream car
Choose your future dream car from a generous selection at Prestige Selections. Let us inspire and excite you!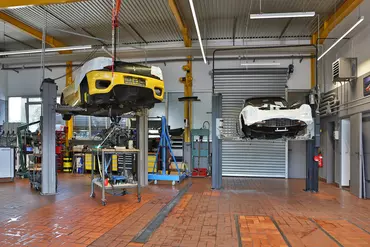 Studio
Our sports car workshop specializes in sports cars and classics. Brands like Ferrari, Porsche, Lamborghini, Aston Martin, Bentley, Maserati, Mercedes and many other sports cars are in good hands with us. It doesn't matter what age or condition your vehicle is.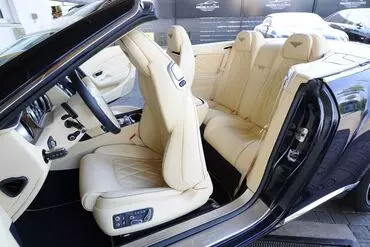 Vehicle preparation
An absolute specialist in vehicle preparation and professional care is also available to lovingly and carefully look after your automobile treasure. Your sports car or classic is in the best of hands with us.
Our Promise
Before putting a car up for sale, PRESTIGE Selections subjects it to thorough testing and a technical inspection. We also check with the manufacturer that all of the necessary inspections have been carried out at the factory and that the car's history is clear and can be traced completely. Our showroom in Freiburg provides an insight into the wide variety of cars we have on offer, ranging from classics from the 50s, 60s and 70s to the latest sports cars from leading brands. Don't forget, however, that our inventory contains many more high-quality vehicles than those on display. Some of the cars on sale are still safely stored away in the covered garages of collectors and enthusiasts. Please do not hesitate to contact us to find out more – we'd be happy to offer you advice with no obligation to buy. We look forward to helping you find the car of your dreams. 100% reliable 100% competent 100% quality

Passion
100%

Full time support
24 / 7

Full transparency
100%

Experience
Over 15 Years
Prestige Selections History
Learn more about the important milestones in the company's history
October 2022
900 sold vehicles
In October 2022, we have sold over 900 vehicles and made customers happy
MAY 2020
Five employees in the workshop
Our workshop has grown to a total of 5 employees and cares lovingly for your vehicles
NOVEMBER 2019
Training company for automotive mechatronics
As a training company we were allowed to hire our first apprentice automotive mechatronics engineer
JUNE 2015
Extension with workshop and preparation
Our showroom has been expanded with a master workshop and an area for the preparation of your vehicles
FEBRUARY 2013
Start of the first exhibition hall
One year after the foundation we moved to our showroom in Bötzinger Straße 7 in Freiburg, where you can still admire our sports cars and classics today
AUGUST 2012
Company foundation of Prestige GmbH
In the summer of 2012, Prestige GmbH was founded and thus the first milestone for the company's history was set